How do you organise your content ideas, stay focussed and ensure every blog contributes to the overall vision of your business?
Better writing builds better businesses.

This workshop consists of an instructional video and a downloadable, pre-built, spreadsheet template so you can build your own content plan.
This workshop is for you if:
You already have a blog for your business and want to be more organised and strategic in your approach to creating great content.
You're going around in circles with your content marketing with no real focus.
You have been blogging but are seeing little return on the time invested; your blog just isn't quite working for your business.
Your Social Media and Content Marketing is sporadic and disconnected.
You have lots of content ideas, but are struggling to organise and prioritise them.
You're struggling to come up with blog ideas that will fit into your business plans.



The outcome of this workshop is to build yourself a basic, future proof, content plan that organises your blog content ideas, aligns your Digital Marketing processes and puts your blogs into strategic context to grow your business.
You will break through the fog of blog ideas to write the right things in the right place at the right time, now and into the future.
You will need:
Paper and pens
MS Excel installed on your device
---
The full course takes you step by step through the process of growing your business with a blog and is made up of 10 workshops:
6 Core Workshops
4 Mini Workshops
*(See the full course breakdown below)
---

These workshops give you the tools and the instructions, but if you need the confidence, accountability and motivation to act, or would appreciate the support of a coach to guide you through it, talk to me about Power Sessions.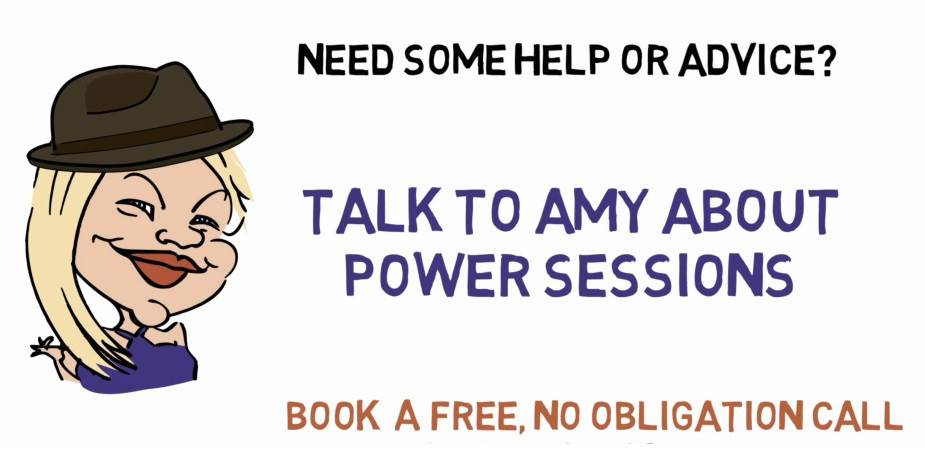 You can book a free, no obligation, exploratory call with me by emailing me HERE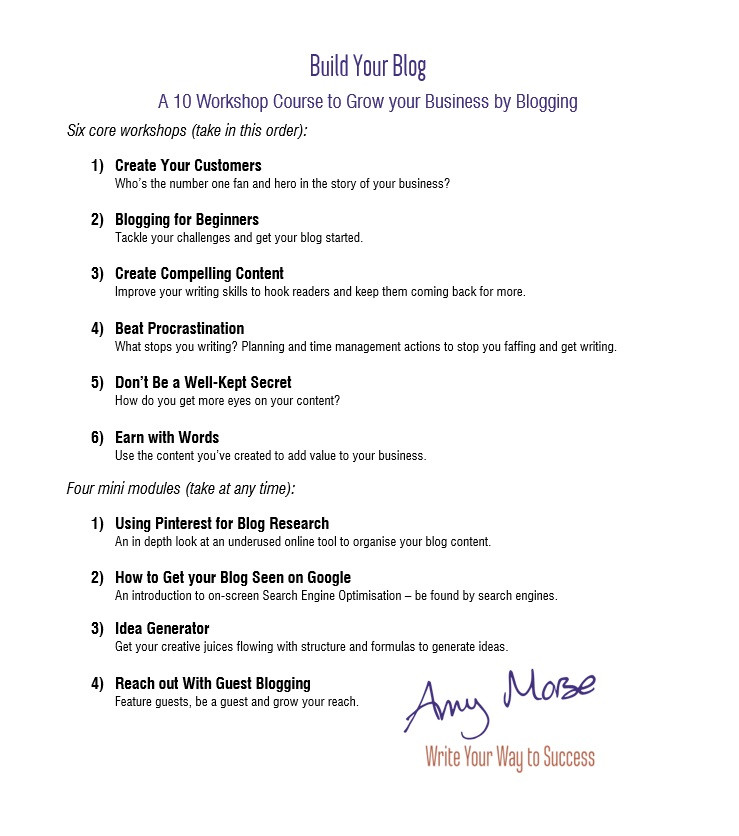 Write your way to success with Amy Morse